Metallica's next European and North American tour to promote the heavy metal band's new album, 72 Seasons, will begin in April 2023 in Amsterdam and end in Mexico's capital, Ciudad de Mexico, in September 2024.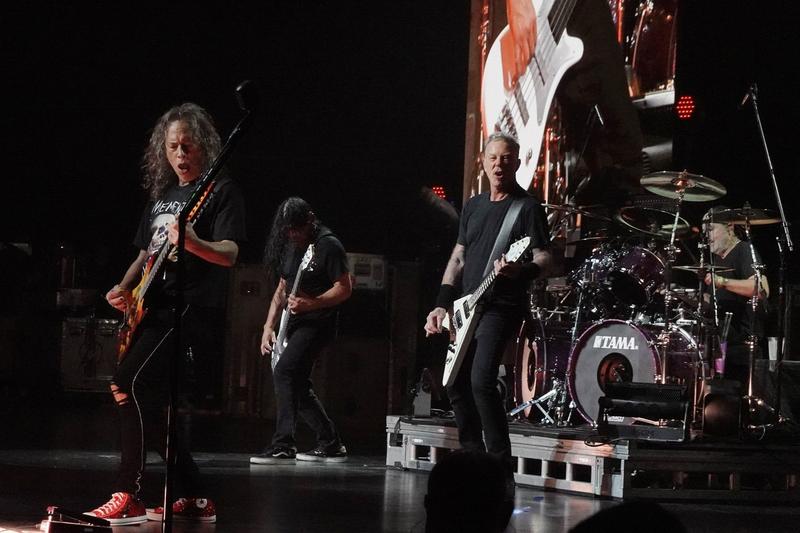 Metallica bandPhoto: Larry Marano / Shutterstock Editorial / Profimedia
The new Metallica album, which will feature 12 songs, will be released on April 14, 2023, according to the band's website, metallica.com, cites Agerpres.
"72 Seasons" will be the twelfth studio album of the American band, released six years after the previous disc, "Hardwired… To Self Destruct".
The album is produced by Greg Fidelman along with two of the band members, drummer Lars Ulrich and guitarist and lead singer James Hetfield.
The first single, "Lux Aeterna", can be heard on digital platforms.
Melodiile incluse pe disc sunt: "72 Seasons", "Shadows Follow", "Screaming Suicide", "Sleepwalk My Life Away", "You Must Burn!", "Lux Aterna", "Crown of Barbed Wire", "Chasing Light", "If Darkness Had a Son", "Too Far Gone?", "Room of Mirrors" şi "Inamorata".
To promote the new album, in each city included in the tour, Metallica will offer different shows, both in terms of the repertoire and the artists who will perform at the opening.
The "M72 World Tour" will include 46 "unique concerts" in 22 cities.
A part of the proceeds obtained from the sales will be directed to the Metallica All Within My Hands foundation whose aim is to contribute to the creation of sustainable communities based on education and the fight against hunger.
The "M72 World Tour" stage will again include the so-called "Metallica Snake Pit", a space located in the center of the stage where the audience has access.
Presale tickets go on sale Wednesday, November 30.