CS Universitatea Craiova surprisingly lost on the field of FC Argeș, score 2-1, and Mirel Rădoi resigned after the team was eliminated from the Romanian Cup.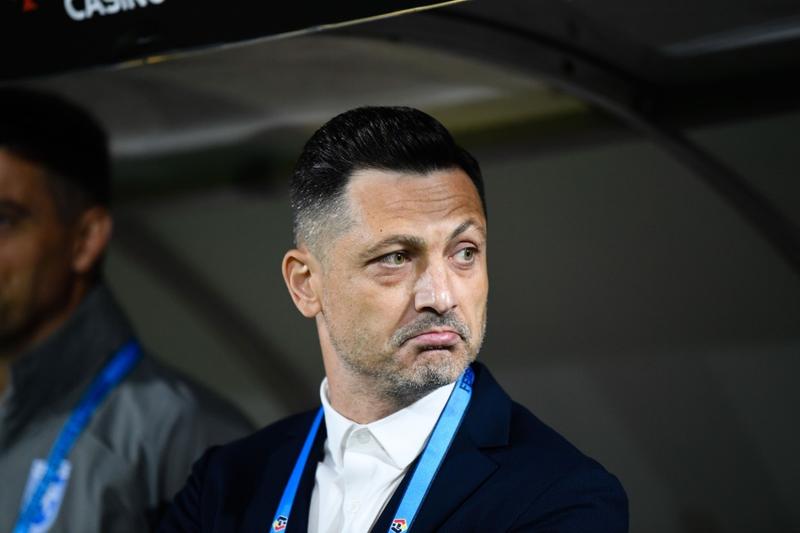 Mirel RadoiPhoto: Flaviu Buboi/NurPhoto / Shutterstock Editorial / Profimedia
CSU Craiova reached five consecutive matches without a win: 1-1 vs Ocna Mureș (in the Cup), 2-2 vs Rapid Bucharest, 1-1 vs Chindia Târgoviște, 0-2 vs FCU Craiova 1948 (all in the SuperLiga) and 1 -2 vs FC Arges (in the Cup).
What Mirel Rădoi said at the flash interview – Message for Sorin Cârțu
In the first intervention since the end of the game with FC Argeș, Rădoi spoke about his disagreements with the officials of the group from Bănie, but it seemed that he would continue on the bench of those from CSU Craiova.
"I'm not unhappy with any particular player today, just the result. Probably the match with FCU Craiova and the statements from the inside affected us. We try to solve it, if we can't, we raise our hand like in school and that's it. I'm going to pick them both up, because I didn't really like it there.
I also saw Sorin Cârțu's statement after the match with FCU. He said they deserved to win. From my point of view, he looked at another game. When we had so many chances and the opponent had two shots… if every shot they have on goal has to be a goal, then we train for nothing.
I have nothing to reproach the players with. Everything that depended on them, they did. Maybe the last few minutes of the FCU game were bad, we got a little carried away.
The signals are different for me, from the club. And the women talk about what's going on… I don't accept too many signals, because I don't have my phone with me. I think we should solve problems face to face, not on TV!" – Mirel Radoi the Orange Sport.
According to GSP, Rădoi referred at the end of the intervention to Silvia, the wife of Sorin Cârțu, who criticized the coach after the defeat in the derby with FCU Craiova 1948.
Mirel Rădoi changed his mind and said he would resign
The 41-year-old coach changed his mind after just moments and announced his resignation.
"Nothing happened between me and the players. I think Miss Sorin misunderstood the message. I told him that I am always grateful to him for giving me my debut as a footballer. But let them tell us what to do in matches, in training… I did not accept and I will never accept that!
I don't have anything against him, I'm just saying what bothered me. I tell them to their face. I think that no matter who makes the proposals, the boss Mihai Rotaru was the one who brought me.
It's been a long road from flash to here. On the way I made the decision! As you sit and put it together… I've been collecting information while I've been here. Rather than being an implosive piece of information, I better go! Then things will become clear. We were only fooling ourselves if we stayed.
I'm only sorry that we didn't manage to qualify for the Cup. It wasn't easy for me to see them like that either. But the bottom line is that I couldn't do more. These internal things appeared that dynamized the situation" – Mirel Radoi.
In the next match, CSU Craiova will face CS Mioveni on Monday, from 20:30, in the 20th stage of the SuperLiga.